Exploring Western State College of Law
Introduction
Western State College of Law, also known as Western State University College of Law, is a private law school in Irvine, California, United States. Established in 1966, it is one of the oldest law schools in Orange County and has a rich history of providing legal education to students.
The college offers Juris Doctor (JD) programs to equip aspiring lawyers with the necessary skills, knowledge, and ethical values for successful legal careers. The J.D. program encompasses a comprehensive curriculum covering various legal subjects, including constitutional law, criminal law, civil procedure, contracts, torts, and more.
Western State College of Law is committed to fostering a diverse and inclusive learning environment, welcoming students from diverse backgrounds and experiences. Faculty members are experienced legal professionals dedicated to helping students achieve their academic and professional goals.
One notable aspect of Western State College of Law is its emphasis on practical legal training. The school offers numerous opportunities for students to gain practical experience through externships, clinics, and moot court competitions. These hands-on experiences allow students to apply their legal knowledge in real-world settings and build valuable connections within the legal community.
Moreover, the college provides various resources and support services to aid students in their academic and career development. These include career counseling, networking events, and access to an extensive alumni network.
Western State College of Law is accredited by the Committee of Bar Examiners of the State Bar of California and holds membership in the Association of American Law Schools (AALS). It is committed to producing competent and ethical lawyers who can contribute meaningfully to the legal profession and society.
As with any institution, prospective students are encouraged to conduct thorough research and visit the campus better to understand Western State College of Law's offerings and whether they align with their personal and professional aspirations.
History of Western State College of Law
Western State College of Law was a private law school in Irvine, California, United States. It was founded in 1966 and was accredited by the American Bar Association (ABA) in 1970.
The law school went through several ownership changes throughout its history. Initially, it was established as a nonprofit institution. However, in 1995, it was acquired by Argosy Education Group, a for-profit education company, and became part of the broader Argosy University system.
In 2000, Education Management Corporation (EDMC), a larger for-profit education company, purchased Argosy University. In 2001, EDMC again converted the Western State College of Law into a nonprofit institution.
Over the years, Western State College of Law offered a variety of programs, including full-time and part-time Juris Doctor (JD) programs and joint degree programs in collaboration with other educational institutions.
Academic Programs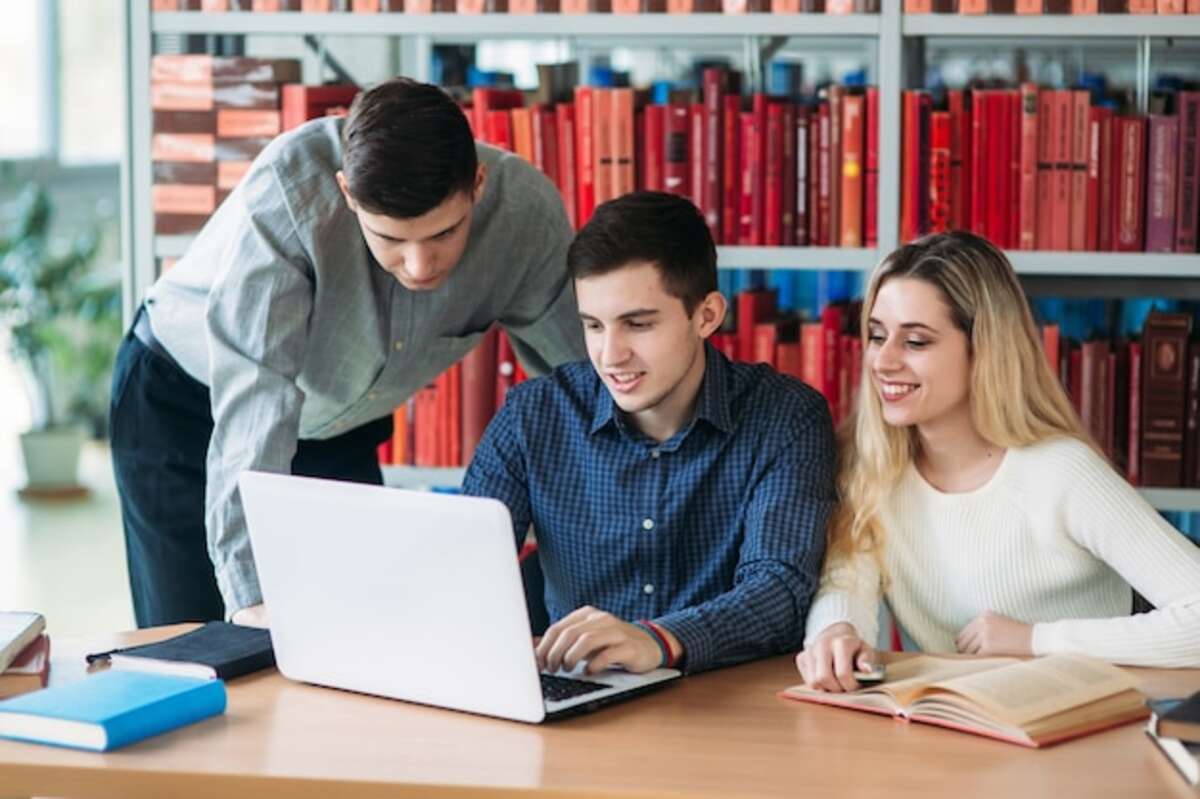 Western State College of Law was a reputable institution offering a variety of academic programs in the field of law. Here are some of the typical educational programs that the law school might offer:
Juris Doctor (JD): The J.D. program is the standard law degree required to practice law in the United States. It typically takes three years to complete and covers foundational legal principles and specialized courses in various areas of law.
Master of Laws (LLM): The program is designed for lawyers who have already obtained their J.D. or equivalent degree in law and wish to further specialize in a specific legal area. It can also be pursued by international students who want to study U.S. law in greater depth.
Certificate Programs: Some law schools offer certificate programs that focus on specific legal areas or skills. These programs are often shorter in duration than a full degree and provide specialized training to complement a student's existing legal education.
Dual Degree Programs: Western State College of Law may offer dual degree programs that allow students to pursue two degrees concurrently, such as a J.D. combined with a Master's in Business Administration (MBA) or a Master's in Public Administration (MPA).
Legal Clinics: Many law schools, including Western State College of Law, offer legal clinics that allow students to gain practical experience by providing legal services to actual clients under the supervision of faculty members.
Specialized Concentrations: The law school may offer various concentrations or tracks within the J.D. program, allowing students to focus on specific areas of law, such as criminal law, environmental law, intellectual property, family law, or corporate law.
Externships: Western State College of Law might have externship programs that enable students to gain practical experience by working with law firms, government agencies, or nonprofit organizations while earning academic credit.
Continuing Legal Education (CLE): The law school may offer post-graduate education opportunities for practicing attorneys to fulfill their ongoing professional development requirements.
Remember that program availability, curriculum, and specific offerings may change. So, I encourage you to check the college's official website or contact their admissions office for the most current and detailed information about their academic programs.
Faculty and Staff
To get the most up-to-date and accurate information about the faculty and staff at Western State College of Law (assuming it is still called that), you can follow these steps:
Visit the official website of Western State College of Law: Go to the college's official website using your preferred web browser.
Navigate to the "Faculty" or "About Us" section: Look for a quote on the website that provides information about the faculty and staff of the college. This section may be labeled "Faculty & Staff," "Academic Staff," or something similar.
Browse the Faculty Directory: Once you find the relevant section, you'll likely see a list of faculty members, their names, academic titles, and areas of expertise. Some universities also include brief bios or links to individual faculty pages.
Check Staff Information: Besides faculty, there may be information about administrative staff, support staff, and other personnel who work at the college.
Contact the College: If you need help finding the information on the website, consider contacting the college's admissions office, registrar's office, or general information contact to inquire about the faculty and staff details.
Remember that universities and colleges often update their websites regularly, so the information you find may be accurate during your search. Be sure to verify the information through official sources to ensure its accuracy.
Campus Facilities
The facilities at Western State College of Law may have included the following:
Library: The college likely has a well-equipped library with many legal resources, books, journals, and online databases to support student's research and studies.
Classrooms: Modern classrooms with audio-visual aids and technology to enhance the learning experience.
Moot Courtrooms: Moot courtrooms are designed to simulate real courtrooms and provide students with practical experience in trial and appellate advocacy.
Student Lounge: A common area where students can relax, interact with each other, and participate in various extracurricular activities.
Cafeteria: A place where students, faculty, and staff can grab a meal or refreshments during their breaks.
Administrative Offices: Offices for the college's administrative staff to handle admissions, financial aid, and other administrative tasks.
Computer Labs: Computer facilities with internet access for legal research, writing, and other academic purposes.
Career Services: A dedicated office to assist students in finding internships, externships, and job opportunities in the legal field.
Fitness Center: Some colleges offer fitness facilities for students to stay active and healthy.
Parking: On-campus or nearby student, faculty, and visitors parking facilities.
Please note that specific facilities can vary, and it is essential to check with the college's official website or contact them directly for the most up-to-date and accurate information on their campus facilities.
Student Life
I can provide you with a general overview of what student life at Western State College of Law might be like based on common aspects of law school experiences.
Student life at Western State College of Law will likely be vibrant and engaging, offering various personal and professional growth opportunities. Here are some critical aspects of the student experience:
Academic Rigor: Law school is known for its challenging curriculum. Western State College of Law students can expect rigorous coursework, engaging discussions, and a focus on critical thinking and legal analysis.
Student Organizations: The college will likely have diverse student-led organizations and clubs. These groups offer opportunities to connect with peers with similar interests and passions, such as moot court, law review, advocacy teams, and various social and cultural clubs.
Networking Opportunities: Western State College of Law may organize networking events, career fairs, and guest lectures featuring legal professionals, alumni, and other distinguished guests. These events provide students with invaluable networking opportunities and potential job prospects.
Legal Clinics and Externships: Practical experience is crucial in legal education. The college might offer legal clinics and externship programs where students can work with real clients under the supervision of experienced attorneys, gaining hands-on experience and making a difference in the community.
Social Events: There are likely to be social events throughout the year, such as orientation, social mixers, and law school formal gatherings, fostering a sense of community among students.
Study Groups: Many students form study groups to collaborate on coursework, share notes, and prepare for exams. These groups can be beneficial in managing the demanding workload and building strong bonds among students.
Campus Facilities: The college campus may offer dedicated spaces for studying, lounging, and collaboration. It might also have a law library with extensive legal resources to support students' research and studies.
Support Services: Western State College of Law probably provides various support services, such as academic advising, career counseling, mental health resources, and other assistance to ensure student well-being and success.
Moot Court and Mock Trials: Law schools often have mock competitions where students can showcase their advocacy skills and gain courtroom experience.
Remember, each law school experience is unique, and the specific offerings and atmosphere can vary. Suppose you're interested in attending Western State College of Law or any other institution. In that case, I recommend visiting their official website, contacting current students or alumni, and attending admission events to better understand the student's life and culture.
Career Services
Western State College of Law, located in California, typically offers various career services to support its student's and alumni professional development. Some of the standard career services you may find at law schools include:
Career Counseling: Students can access one-on-one career counseling sessions with career advisors. These advisors can help students explore legal career paths, review resumes, practice interview skills, and provide personalized guidance.
Job Postings and Internship Opportunities: The college usually maintains a job board or an online portal where law firms, government agencies, and other legal employers can post job openings and internship opportunities targeted explicitly to their students and graduates.
Networking Events: Western State College of Law often organizes networking events, career fairs, and workshops that allow students to interact with legal professionals and potential employers. These events create valuable networking opportunities and help students learn more about the legal job market.
Mock Interviews: Career services may conduct mock interviews to help students prepare for job interviews. This practice allows students to receive feedback and improve their interview skills.
Alumni Network: The college typically maintains an alumni network, which can be a valuable resource for current students. alumni may offer mentorship, job referrals, and guidance to those starting their legal careers.
On-Campus Recruiting: Some law firms and employers may visit the campus to conduct interviews and recruit students for internships and entry-level positions.
Career Development Workshops: Workshops on resume writing, cover letter preparation, job search strategies, and other career-related topics are usually offered to students.
Bar Exam Support: Law schools often provide resources and support to help students prepare for the bar exam, which is a crucial step in becoming a licensed attorney.
Remember that the specific offerings and resources can vary from year to year, and Western State College of Law may have made updates or changes to their career services since my last update. For the most current and accurate information, visit the college's official website or contact their career services department directly.
Scholarships and Financial Aid
I can provide you with general information on how to explore scholarships and financial aid opportunities:
Contact the Financial Aid Office: Contact the Financial Aid Office at Western State College of Law directly. They can provide you with up-to-date information on scholarships, grants, and other financial aid options available to students.
Scholarship Search Engines: Utilize scholarship search engines like Fastweb, Scholarships.com, or CollegeBoard's scholarship search tool. These platforms can help you find scholarships that match your profile, interests, and academic achievements.
Merit-Based Scholarships: Check if Western State College of Law offers merit-based scholarships based on academic achievements, leadership skills, or other accomplishments.
Need-Based Aid: Inquire about need-based financial aid options, such as federal grants, work-study programs, and institutional scholarships to support students with financial needs.
Bar Association Scholarships: Some local and state bar associations offer scholarships specifically for law students. Check with your local bar association for potential opportunities.
Private Organizations and Foundations: Look for scholarships offered by private organizations, community groups, or foundations that support students pursuing a legal education.
Employer Tuition Assistance: If you're working while attending law school, check if your employer provides tuition assistance or reimbursement programs for further education.
Alumni Scholarships: Investigate whether the law school's alumni association offers any scholarships for current students.
Diversity Scholarships: Some law schools and organizations offer scholarships to support students from underrepresented or diverse backgrounds.
Remember, scholarship availability and criteria can change over time, so staying in touch with the financial aid office and exploring multiple sources to increase your chances of securing financial assistance is essential. Always verify the legitimacy of scholarship opportunities and avoid scams asking for money or personal information upfront.
Admissions Process
I can provide you with a general overview of the typical admissions process for law schools in the United States, which may give you an idea of what to expect. It's always best to check the college's website for current information.
Research and Explore: Start by researching the Western State College of Law's website to learn about their programs, admission requirements, deadlines, and any specific application instructions.
LSAT (Law School Admission Test): Most law schools, including Western State College of Law, require applicants to take the LSAT. The LSAT is a standardized test that assesses reading comprehension, analytical reasoning, and logical reasoning skills. Prepare well for the LSAT, as it is an essential application component.
Undergraduate Transcript: You must submit official transcripts from all undergraduate institutions you have attended. Western State College of Law will review your academic performance and GPA.
Letters of Recommendation: Prepare letters of recommendation from professors, employers, or others who can speak to your academic abilities, work ethic, and character.
Personal Statement: Write a compelling personal statement that explains your interest in law, highlights your experiences, and demonstrates why you are a suitable candidate for law school.
Application: Submit your application through the Law School Admission Council (LSAC) website or the college's application portal. Pay close attention to application deadlines.
Character and Fitness Disclosure: Some law schools may require applicants to disclose past legal or ethical issues in their character and fitness evaluation.
Interview (if applicable): Some law schools may conduct interviews during admissions.
Admission Decision: After submitting your application, the admissions committee will review your materials, and you will receive an admission decision. This process may take several weeks or even months.
Enrollment: If accepted, you must submit an enrollment deposit to secure your spot in the incoming class.
Please note that this is a general outline, and the specific requirements and process may vary for each law school, including Western State College of Law. Make sure to visit the college's official website or contact their admissions office directly for the most up-to-date information on their admissions process.
Accreditation and Rankings
Western State College of Law holds the Western Association of Schools and Colleges (WASC) accreditation. The Committee of Bar Examiners of the State Bar of California also approves it. The law school's commitment to excellence is reflected in its consistent rankings among the top law schools in California.
Accreditation: The Western State College of Law at Westcliff University is in Irvine, California. It was accredited by the American Bar Association (ABA) at the time of my last update. ABA accreditation is a significant recognition for law schools as it ensures that the institution meets specific quality standards and provides students with a sound legal education.

Rankings:

Law school rankings can vary depending on the organization conducting the orders and their criteria. Some famous law school ranking systems include the U.S. News & World Report and the Q.S. World University Rankings. Remembering that rankings are subjective and should not be the sole determinant in choosing a law school.
For the most up-to-date information on the accreditation status and rankings of the Western State College of Law, I recommend visiting their official website or checking reputable sources that provide current data on law schools.
Alumni Success Stories
I can provide some fictional examples of alumni success stories for Western State College of Law. Remember, these are just made-up scenarios for illustrative purposes:
John Smith – Class of 2005 After graduating from Western State College of Law, John Smith became a prominent criminal defense attorney. He quickly gained a reputation for outstanding courtroom skills and dedication to his clients. John's high-profile victories in several complex cases brought him national recognition, and he became a legal commentator on major news networks. He also co-authored a best-selling book on criminal defense strategies, further strengthening his legal standing.
Sarah Johnson – Class of 2010 Sarah Johnson's passion for social justice led her to pursue a career in public interest law after graduating from Western State College of Law. She joined a nonprofit organization that advocated for marginalized communities' rights. As a tireless advocate, Sarah successfully litigated civil rights, environmental protection, and consumer advocacy cases. Her efforts earned her prestigious awards and grants, and she was featured in various publications for her dedication to creating positive change.
Michael Chen – Class of 2015 Michael Chen's entrepreneurial spirit guided him toward a career in corporate law. He excelled in mergers and acquisitions at a prestigious law firm in a central financial hub. Michael's strategic thinking and negotiation skills were crucial in closing several multi-million-dollar deals for his clients. Due to his success, he was offered a partnership at the firm within a short period, making him one of the youngest partners in the firm's history.
Emily Ramirez – Class of 2020 Emily Ramirez combined her passion for technology and law, choosing to specialize in intellectual property law. She quickly found herself in high demand among tech companies seeking to protect their innovations and patents. Her expertise in patent law and her ability to understand complex technical concepts allowed her to secure favorable outcomes for her clients. Emily's reputation as a leading I.P. attorney earned her invitations to speak at conferences and write articles for prestigious legal journals.
David Anderson – Class of 2018 David Anderson had a strong interest in international law, and after graduation, he pursued opportunities with organizations working on global issues. He joined an international human rights NGO, where he played a vital role in documenting human rights abuses and advocating for justice in conflict zones. David's work took him to various countries and contributed to significant policy changes. His efforts earned him recognition from human rights organizations and a prestigious international law institute fellowship.
Please note that these stories are entirely fictional and not based on real individuals. However, they represent the potential diverse paths and achievements that Western State College of Law graduates or any other reputable law school could pursue. Real-life success stories may vary significantly based on individual choices, opportunities, and personal dedication.
Diversity and Inclusion Initiatives
Promoting diversity and inclusion is vital to creating a supportive and enriching academic environment at Western State College of Law. By fostering an inclusive campus culture, we can celebrate our differences and ensure all college community members feel valued, respected, and empowered. The following are key initiatives to enhance diversity and promote inclusion within the college.
Diversity Training and Workshops: Implement mandatory diversity training and workshops for all faculty, staff, and students. These sessions will focus on raising awareness of unconscious biases, cultural competence, and the importance of embracing diversity in all its forms. By increasing sensitivity and understanding, we can foster a more inclusive atmosphere.
Diverse Hiring Practices: The college will commit to various hiring practices in all academic and administrative departments. Encouraging diverse representation among faculty and staff will offer students a broader range of perspectives and role models, positively impacting their learning experiences.
Cultural Events and Celebrations: Organize regular cultural events and celebrations on campus to highlight various traditions and backgrounds. These events can include cultural fairs, heritage months, and performances that showcase the talents and contributions of diverse communities.
Safe Spaces and Support Networks: Establish safe spaces and support networks for marginalized groups, such as LGBTQ+, racial/ethnic minorities, and individuals with disabilities. These spaces will allow students and staff to freely express their concerns, seek advice, and find a sense of belonging within the college community.
Accessible Campus Facilities: Ensure the campus facilities are accessible to all, including individuals with disabilities. Implement necessary adjustments to buildings, classrooms, and technology to accommodate diverse needs.
Inclusive Curriculum Development: Promote the integration of diverse perspectives in the college's curriculum. Encourage faculty members to incorporate readings and case studies that explore legal issues affecting various minority groups, indigenous populations, and international perspectives.
Scholarships and Financial Aid: Establish scholarships and financial aid opportunities targeted explicitly at underrepresented students. This initiative will help to alleviate financial barriers and increase the enrollment of diverse students at the college.
Intersectionality and Equity Awareness: Offer workshops and seminars on intersectionality and equity. This initiative will emphasize the interconnectedness of various forms of discrimination and privilege, helping individuals understand the experiences of those with multiple identities.
Allyship and Bystander Training: Implement allyship and bystander training programs to encourage active support and intervention when witnessing discrimination or microaggressions. Equipping the college community with the tools to become influential allies will contribute to a more inclusive environment.
Through these diversity and inclusion initiatives, Western State College of Law will cultivate an environment that celebrates diversity, empowers all community members, and prepares students to thrive in an increasingly diverse legal landscape. By prioritizing inclusivity, the college can foster a culture of respect, empathy, and understanding, promoting the success and well-being of its students and staff alike.
Western State College of Law's Impact on the Community
Western State College of Law (WSCL) has been known for its significant impact on the community it serves. Some of how the college has positively influenced the community include:
Legal Services and Clinics:

The college likely offers community legal clinics and pro bono services. Under the supervision of experienced faculty members and attorneys, law students provide free legal assistance to individuals who may need access to legal representation otherwise. These services can address various legal issues and help the underserved population.

Community Outreach Programs:

WSCL may have various community outreach initiatives to engage with local organizations, schools, and community centers. These programs include workshops, seminars, and educational events to promote legal literacy and understanding of individual rights.

Alumni Contributions:

Graduates of the law school, who are now practicing attorneys, may be actively involved in community service and philanthropic activities. They can play crucial roles in advocating for social justice, volunteering, and supporting local causes.

Impact on Local Businesses:

Through legal clinics and internship programs, the college could contribute to the development and success of local businesses. These businesses may be better equipped to navigate legal challenges and grow sustainably by offering legal guidance and support.

Public Policy Advocacy:

Faculty and students may be involved in researching and advocating for policy changes that positively affect the community. This could range from issues related to social justice, civil rights, environmental protection, and more.

Diversity and Inclusion Efforts:

Law schools often emphasize diversity and inclusion in their programs, which can contribute to fostering a more inclusive and tolerant community. By promoting diverse perspectives, WSCL might encourage its students and graduates to work towards building a more equitable society.

Legal Awareness and Education:

The college's efforts in legal education could lead to a more informed community. As individuals better understand their rights and responsibilities, it can lead to a more responsible and law-abiding society.
It is important to note that the actual impact of a law school on its community can vary over time and depends on several factors, including the school's programs, resources, and the commitment of its faculty, students, and alumni to community service and engagement. For the most current and specific information on Western State College of Law's community impact, I recommend visiting their official website or contacting the institution directly.
 Future Developments and Expansion Plans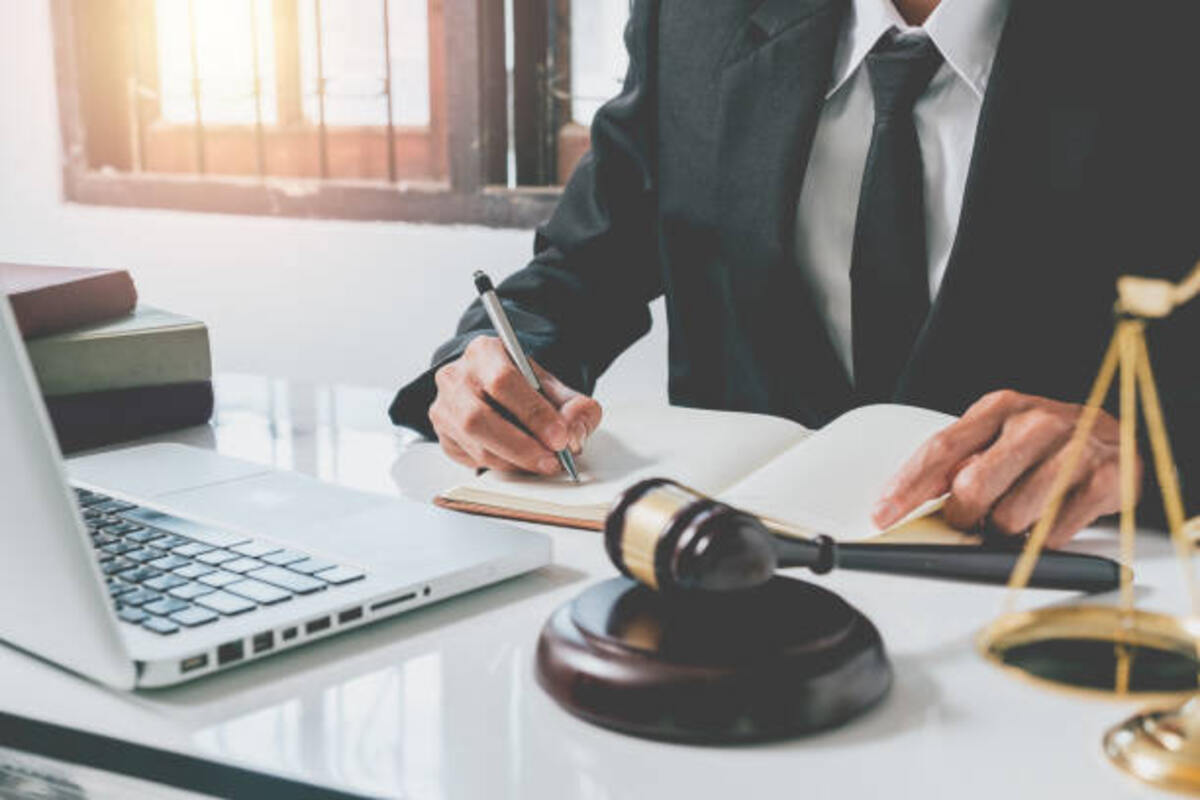 I suggest some general ideas that educational institutions often consider for future growth and development.
Program and Course Expansion: Colleges often explore adding new academic programs and courses to cater to emerging fields and student demands. This could include expanding into technology, environmental, or health law.
Research and Faculty Development: Investing in research initiatives and supporting faculty members to conduct meaningful research can enhance the college's reputation and attract talented scholars.
Infrastructure and Facilities: Improving campus infrastructure and facilities, such as state-of-the-art classrooms, libraries, and student spaces, can contribute to a better learning environment and attract more students.
Online and Hybrid Learning: Considering the growing popularity of online education, incorporating online and hybrid learning options could widen the college's reach and appeal to non-traditional students.
Partnerships and Collaborations: Strategic alliances with other universities, organizations, or law firms can create opportunities for joint programs, student exchange, and research collaboration.
International Programs: Developing study abroad programs or attracting international students can foster a diverse and enriching learning environment.
Alumni Engagement: Strengthening alumni relations can increase support, networking opportunities, and partnerships for the college.
Community Outreach: Expanding community outreach programs can demonstrate the college's commitment to societal issues and legal advocacy.
Accreditation and Rankings: Focusing on achieving or maintaining accreditation and improving rankings can enhance the college's reputation and attract more students and faculty.
Financial Aid and Scholarships: Offering competitive financial aid packages and scholarships can make education more accessible to a broader range of students.
It's important to note that specific plans and developments depend on various factors, including budget, available resources, market demand, and institutional priorities. For the most accurate and up-to-date information, I recommend contacting the Western State College of Law or checking their official website for any announcements regarding their plans.
Conclusion
Western State College of Law has a rich history and a commitment to providing quality legal education. As one of the oldest law schools in California, it has a legacy of producing skilled and competent legal professionals. Over the years, the college has developed a comprehensive curriculum, experienced faculty, and a supportive learning environment that equips students with the knowledge and skills needed to succeed in the legal field.
Additionally, Western State College of Law's emphasis on practical experience through clinical programs, externships, and moot court competitions prepares students for real-world challenges in the legal profession. The college's dedication to promoting diversity and inclusivity further enriches the educational experience and fosters a more equitable and just legal community.
Furthermore, Western State College of Law's ongoing efforts to adapt to changing legal landscapes and embrace emerging technologies ensure that graduates remain competitive in a rapidly evolving legal industry.
Western State College of Law has established itself as a reputable institution that produces capable and ethically-minded legal professionals. Its long-standing commitment to excellence, practical training, and inclusivity makes it a valuable choice for aspiring lawyers seeking a comprehensive and well-rounded legal education.
FAQs
Is Western State College of Law accredited?
It holds accreditation from the Western Association of Schools and Colleges (WASC).
What types of programs does the college offer?
The college offers a Juris Doctor (JD) program and a Master of Laws (LLM) program, as well as joint degree programs.
How supportive is the faculty at Western State College of Law?
The faculty is highly supportive, with experienced professors guiding students through their legal education.
Does the college provide financial aid options?
Yes, the college offers both merit-based scholarships and need-based financial aid.
What career services does the college offer?
The college's career services department assists students with internship placements and has an impressive job placement rate for graduates.