American Giant Hoodie Review – How to Get the Best
In this American Giant Hoodie Review, we discuss the famed "World's Best Hoodie ever" in detail. Hoodies are easy to wear and multi-purpose clothing. They are light, warm, and comfortable to wear.
Do you know why America has always been among the best-developed countries? The answer is simple. They have been the place of most valued firms. A large number of highly skilled people contribute together and work on a focused vision. And as a result, set high standards of productivity.
The USA has given the world the best quality products from time to time. American Giant, a USA- based firm, has made it proud by producing the best quality hoodies in the world. It has gained recognition and won the hearts of the people. They have a simple approach because they believe complexity leads to mess.
Hence, by focusing on the aspects for giving rise to quality clothes, they are running the market. American Giant Hoodie Review lets you know how they do it so efficiently.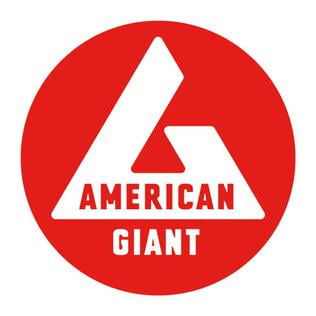 American Giant Hoodie Review: Why is it so expensive?
The fact is no matter what, American Giant Hoodies are expensive for consumers. Someone who wears clothing for survival may not like to invest so much unless he knows its importance. There are a lot of people out there, and some don't feel the need. And it's alright. The American Giant Hoodie Review says these products are for the people who can spend an extra amount.
All the efforts in making a single product are because of many people's hard work and honesty. Every person who helps in making these products is dedicated and focused. They put their best efforts and give the best quality results. The high price of these hoodies becomes worth it when we understand that we are investing money in the hands of deserving people.
In return, they understand our needs and use technology to give better products. The company has kept a simple policy of producing products with the help of people in their community. Various towns and communities are the factors behind the success of American Giant.
American Giant Hoodie Review: What are its features?
The American Giant Hoodie is known as the best in the world. There are solid reasons for this. Its features describe its value: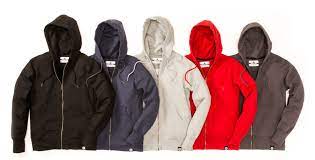 They use Cotton produced in the USA, which gets processed, sewn, cut, and packaged in the USA.
Heavyweight cotton fleece 100% cotton.
Reinforced elbow patches.
It has more panels and more complex construction, which is hard to make.
It has a thick athletic silhouette and is a slim fit.
A double-lined hood, brass zippers, metal-tipped drawstrings all add to its high strength.
It has lifelong durability and, it gets better with washes.
American Giant Hoodie Review: Can we conclude that it is worth it?
You get what you pay for; the extra durability and labor involved in its production make it worth it. Highly popular and a USA original, this model deserves your interest. It has proved to be as loyal as, claimed to be.
It is fit, stylish, made by using ultra-modern technology, and serving the people within the community to earn a healthy living. American Giant Hoodie Review acknowledges this high-profile product as Best Hoodie Ever.
Find More Clothing Review Articles
It is an expensive hoodie, is it worth the price?
Yes, the American Giant Hoodie is promising in its durability, style, and best quality.
Is the Hoodie resistant to water?
No, it is not water-resistant but, it improves with every wash.
Does it have a lifetime warranty?
The product has a warranty against manufacturing defects only.